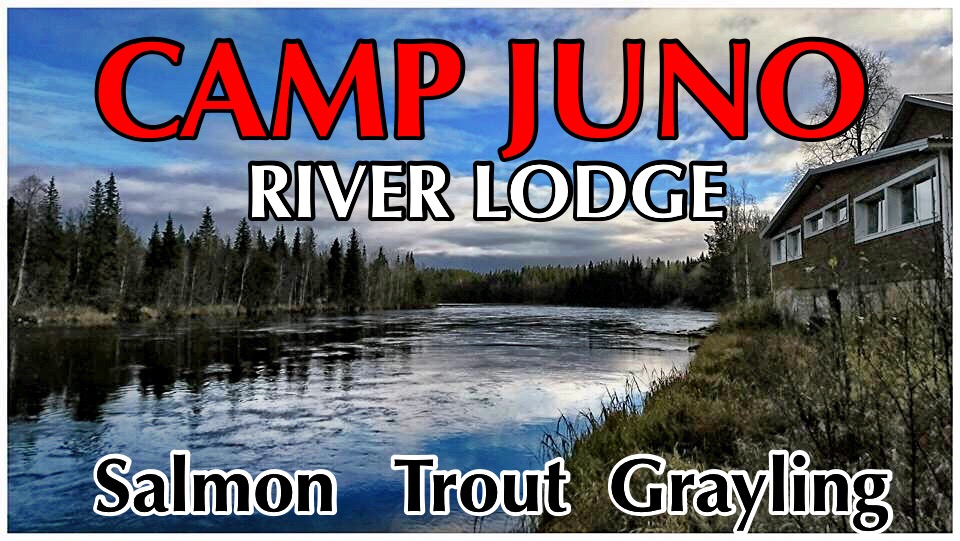 Situated by the mighty Torne river in the far north Torne Valley (Tornedalen). Camp Juno riverside lodge, has a unique position in between 4 big salmon, trout & grayling rivers.



Torne river
Tärendö river
Kalix river
Lainio river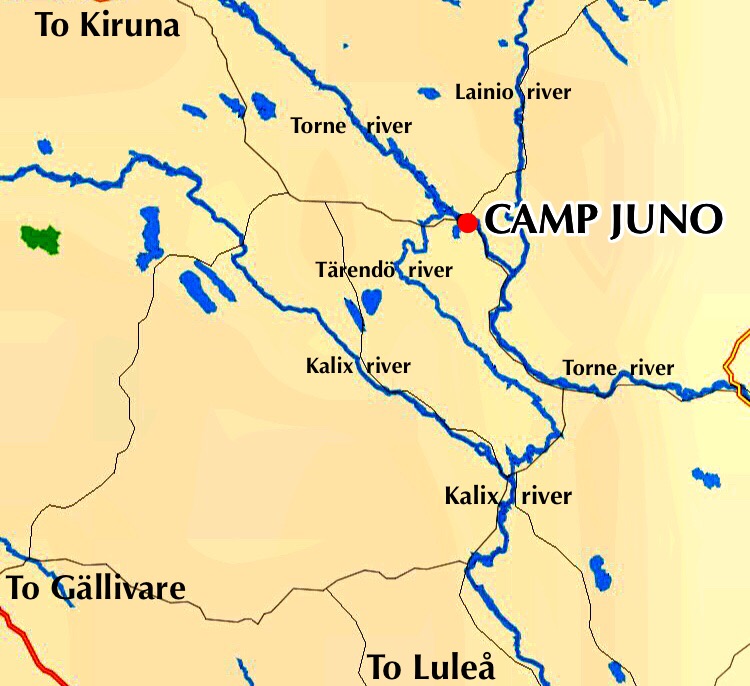 Cabins, restaurant, sauna & a big lounge (pool table, dart, table tennis, open fire, fly tying area).
In the area we have public & private access to salmon pools and local guides and there are numerous lakes with trout, char, perch & pike. Also boat rides with river boats up & downstream the river and to nearby Tärendö river.
Camp Juno can host groups up to 10 fishermen in cabins and we have a full lodging.