Fårö Fishing Lodge The best sea trout fishing in the Baltic Sea. The beautiful Island of Fårö offers a huge fishing area with waders, fly or spinning rod. It has been known now for many years of it`s good fishing and it´s fantastic scenery. There is not a coincidence that we call it Troutlandia!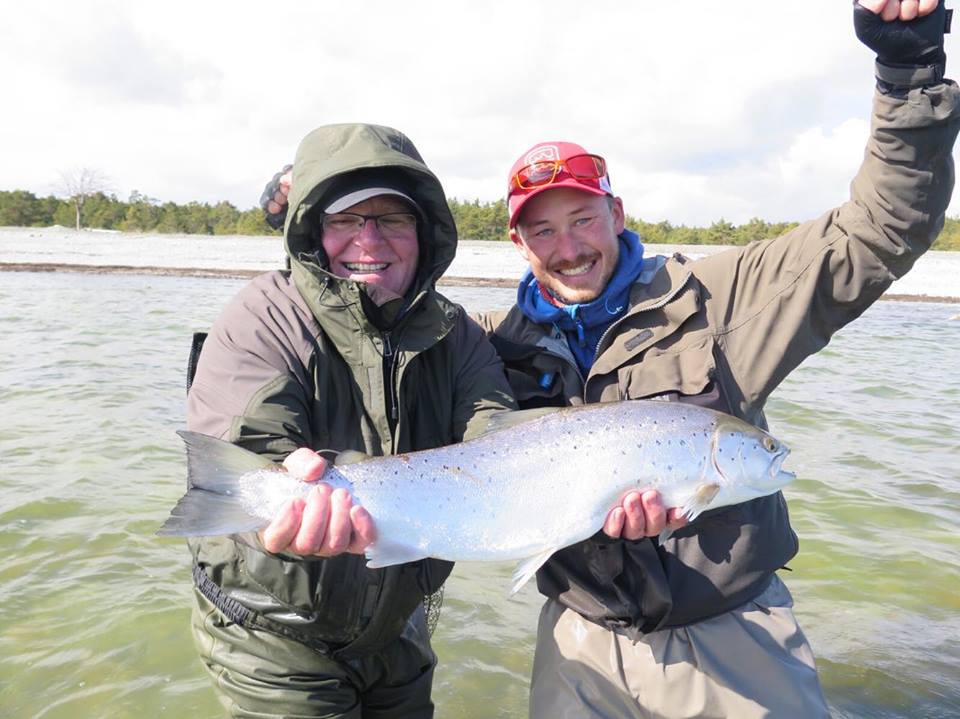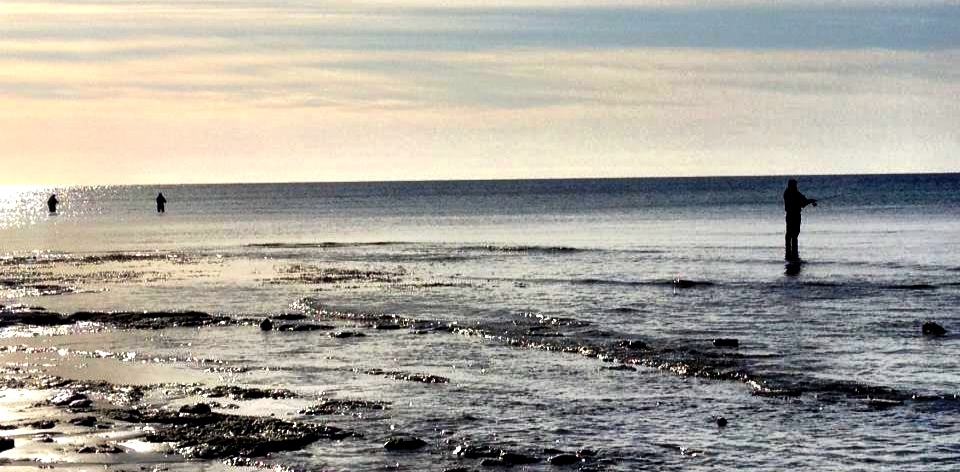 Lodge Our lodge is situated close to the best fishing spots and everyday we choose new places to fish to optimize the fishing. There is also a posibillity to fish for big pikes from float tubes in really shallow & small lakes, the so called "swamps".
Fishing Guides Our experienced and local fishing guide`s  Christoffer & Frank knows the "hot spots" for both sea trout and the lakes for pike flyfishing.

Where & how do we fish Clear water, big flats knows as the "Pallen" with waders. During a day we fish many productive spots depending on weather and season. Float tube fishing in the exclusive lakes for pikes. All catch & release.
Daily catches During a day you can count on average catches of 3-12 fish/day depending on skill and fortune. As always wind can be difficult for fly fishermen which means that we always have extra spinning gear with us in case. In the lakes there are numerous meter+ pikes.
Sustainable fishing We support catch, photo & release, but occasionally we take one fish for cooking. On our daily trips we cook lunch on traditional Murrikka fry-pans.
Fishing Season March-May, Oct-Nov. Week trips or weekend (Thu-Sun).
Culture Gotland has a old medieval history with a lot of things to see such as the old town of Visby, churches and houses. Also the Lummelunda cave is very intresting and also the famous chalkstone rocks known as "Raukar".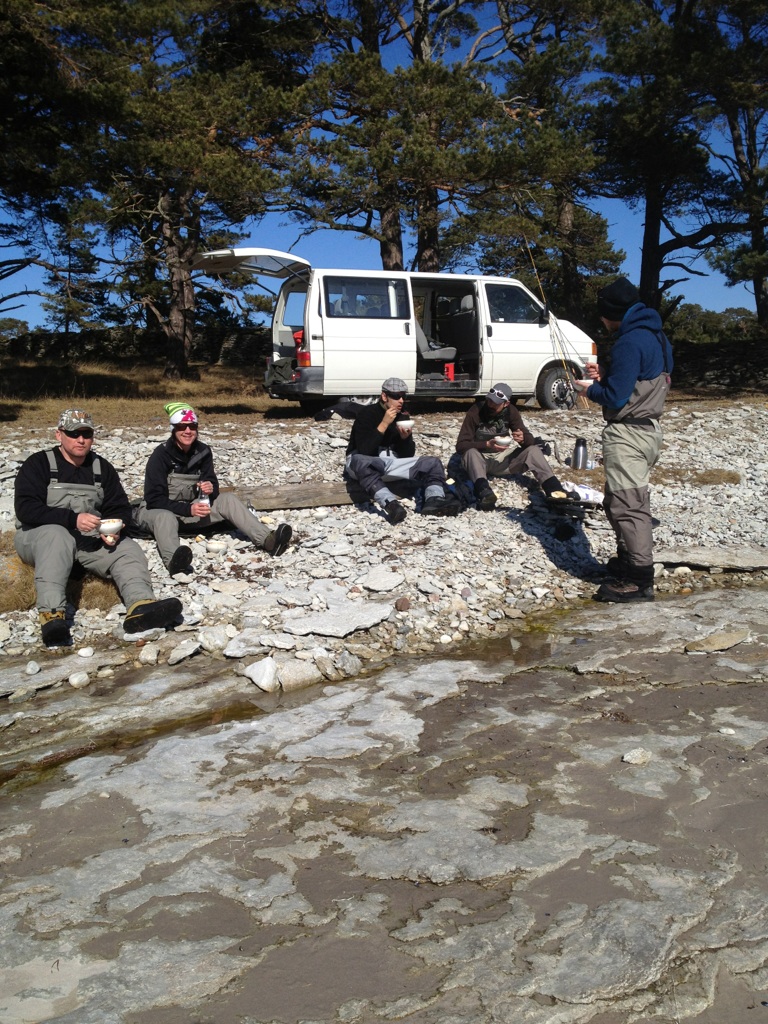 How to get here Ferry from Stockholm(Nynäshamn) 3,5 hrs or flights from Arlanda & Bromma airport (30 minutes).