Muskö/ Utö  The two islands of Muskö & Utö is situated in the Stockholm archipelago about 1 hour drive from both Skavsta & Arlanda airport. Here you can fish for Sea trout & Baltic pike, grown up on the fat Baltic herring.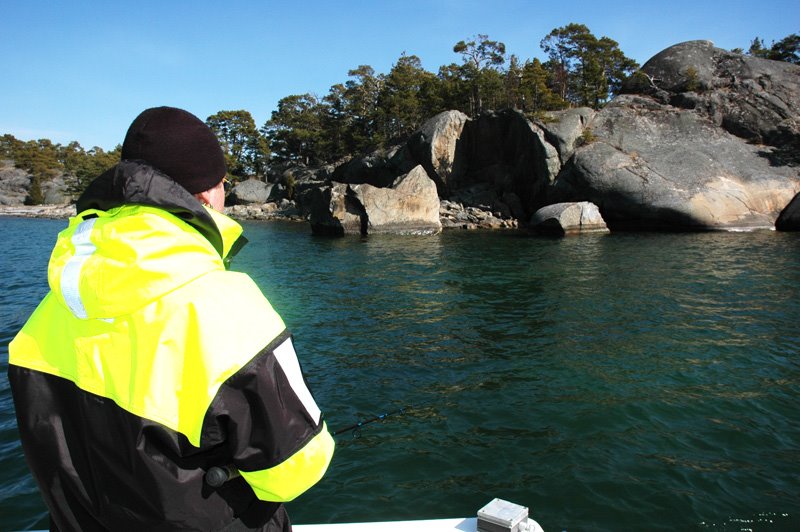 Fishing Close to the mainland we fish pike in deep bays with a lot of grass or in the outer archipelago in the lakelike "marerna", where the pikes go for spawning or feeding on roach and breem. Sea trout is found in the shallow sand bays and between rocks in the outer archipelago.
Methods  Spinfishing (Jerkbait, Rubbers,spoons or Spinnerbaits) or Fly fishing (i-line or sinking line) are the most common methods.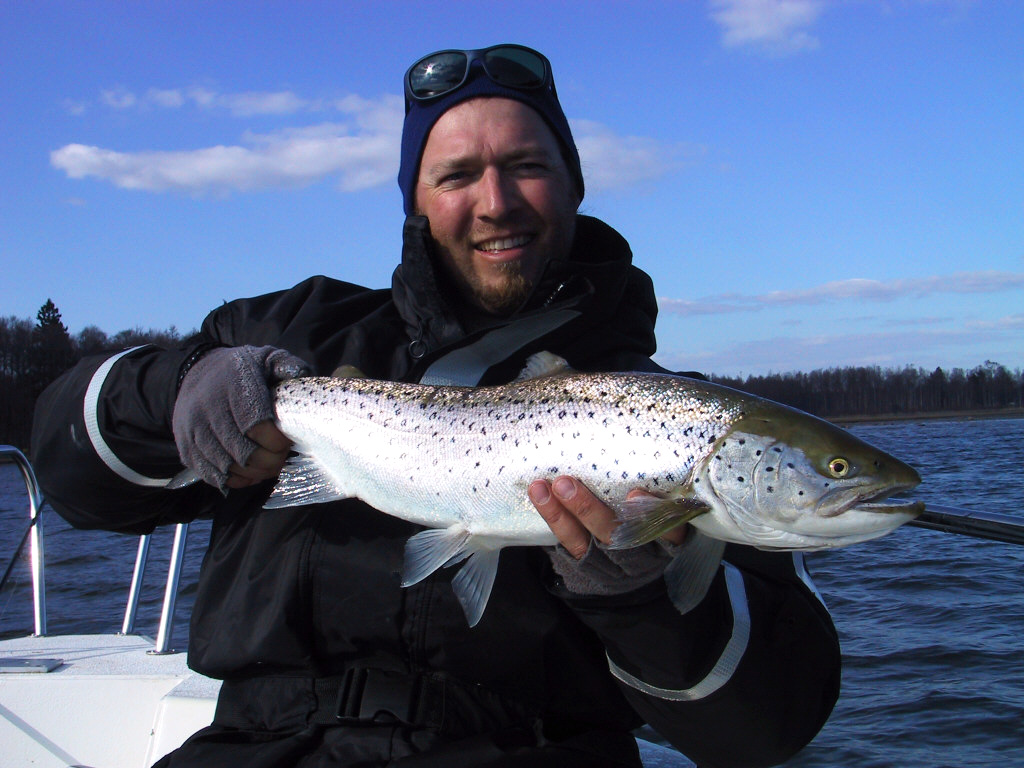 Guide service  We have been working this area for more than 25 years and knows every inch of this part of the Stockholm archipelago.
Species We offer guided trips for Baltic pike, Perch, Pike Perch, Salmon & Sea trout.
Guide Boats We guide groups of 3 guests/boat with our 21-23 fot center console boats charged with 175-225 hp Suzuki outboards. We can take groups up to 25 people. As we cover large open distances it is essential that we have bigger boats and motors. All guides have class VIII certificates and insurances.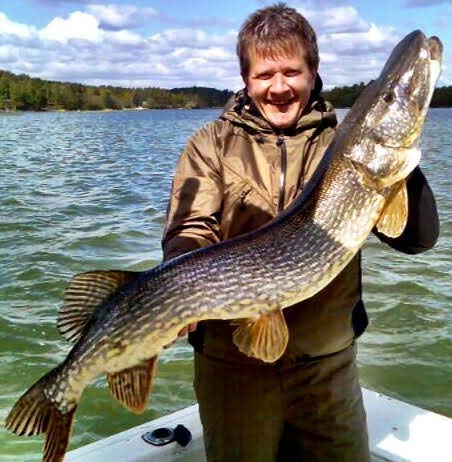 The archipelago The outer archipelago is very beautiful with clear water, shallow sandreefs and stones everywhere. We fish in different environments and in a day you can expect between 5-50 pikes/day and every year there are pikes caught that exceed 120 cm or more. Sea trout is more tricky and a day with 2-3 sea trouts up to 5 kg is a really good day. The record is 13 sea trouts in a day and the biggest we have caught weighted 9,6 kg.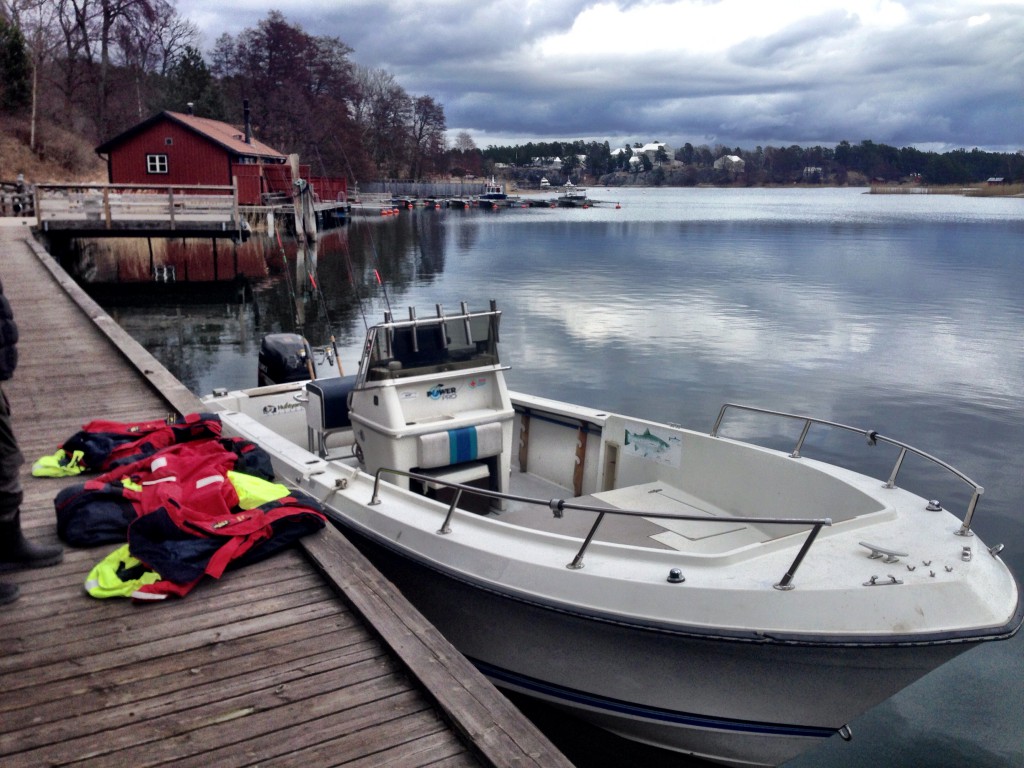 Season As soon as the ice goes in march the fishing starts, both for pike and sea trout. It goes on until middle of june. In september the water cools and perch, pike perch and pike starts to bite. Season ends in november.
Fishing packages We offer a lot of different fishing packages with accommodation both in cabins with self catering, our lodge in the outer archipelago for big groups with full lodging or different hotels out on the islands.