It was like striking gold when we found this pike paradise: Wild Lake Lodge in the Lapponian wilderness. Big and small lakes with pikes who never has seen a pike fly or a popper and that will attack without hesitation. This is a true topwater paradise and there are really big and strong fish in extremly shallow water.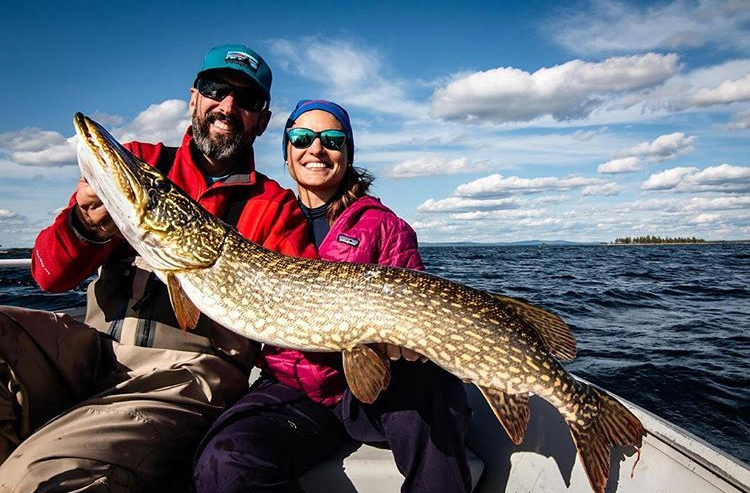 The waters 
The water in the Lapponian lakes and rivers are clear and drinkable and you can whenever just drink it when thirsty. There is no factories, no highways and the high mountains have snow nearly all year around. This makes the water temperature ideal for fishing during june, july and august.
Species 
In lakes you can find pikes, perch, grayling, arctic char, whitefish & brown trout. In the rivers there are mostly trout, pike and grayling. Float tube fishing everywhere and also a private water filled with big arctic char.
Sami culture
Lapponia offers wilderness, northern lights and midnight sun, wild raindeers and traditional sami culture with knifes and handcraft. You will see it everywhere and the sami flag vawes from many houses. This is really close to the polar circle (30 minutes drive from the camp) and you can also enjoy mushroom picking and berries which are free in the gigantic woods.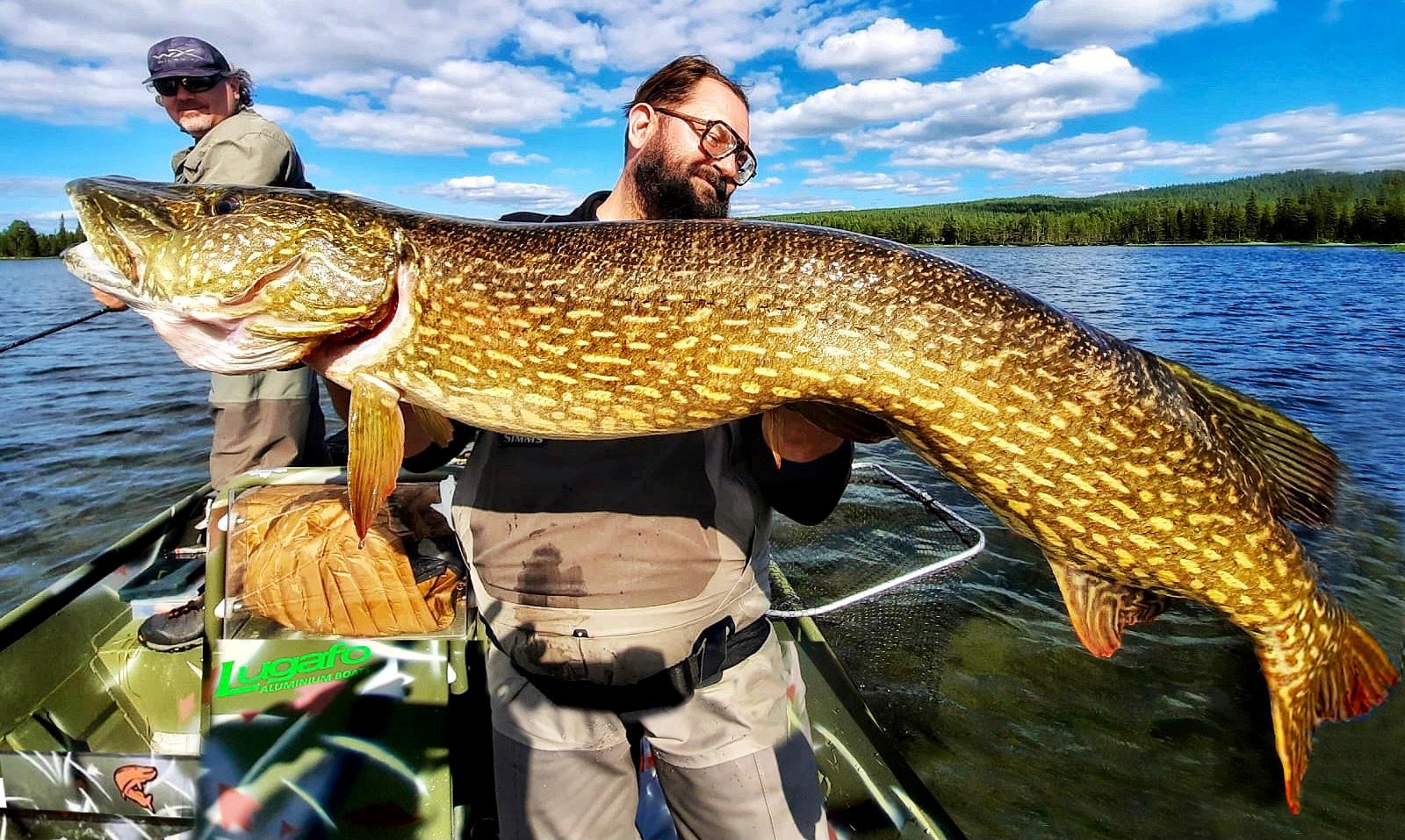 What to do 
Except for fishing in the lakes there are rivers only 10 minutes drive from the lodge. Within 30 minutes there are many more with trout & grayling. If you are in to hiking, there are lakes up in the mountains with arctic char and if you want to, we can also arrange for transportation with helicopter.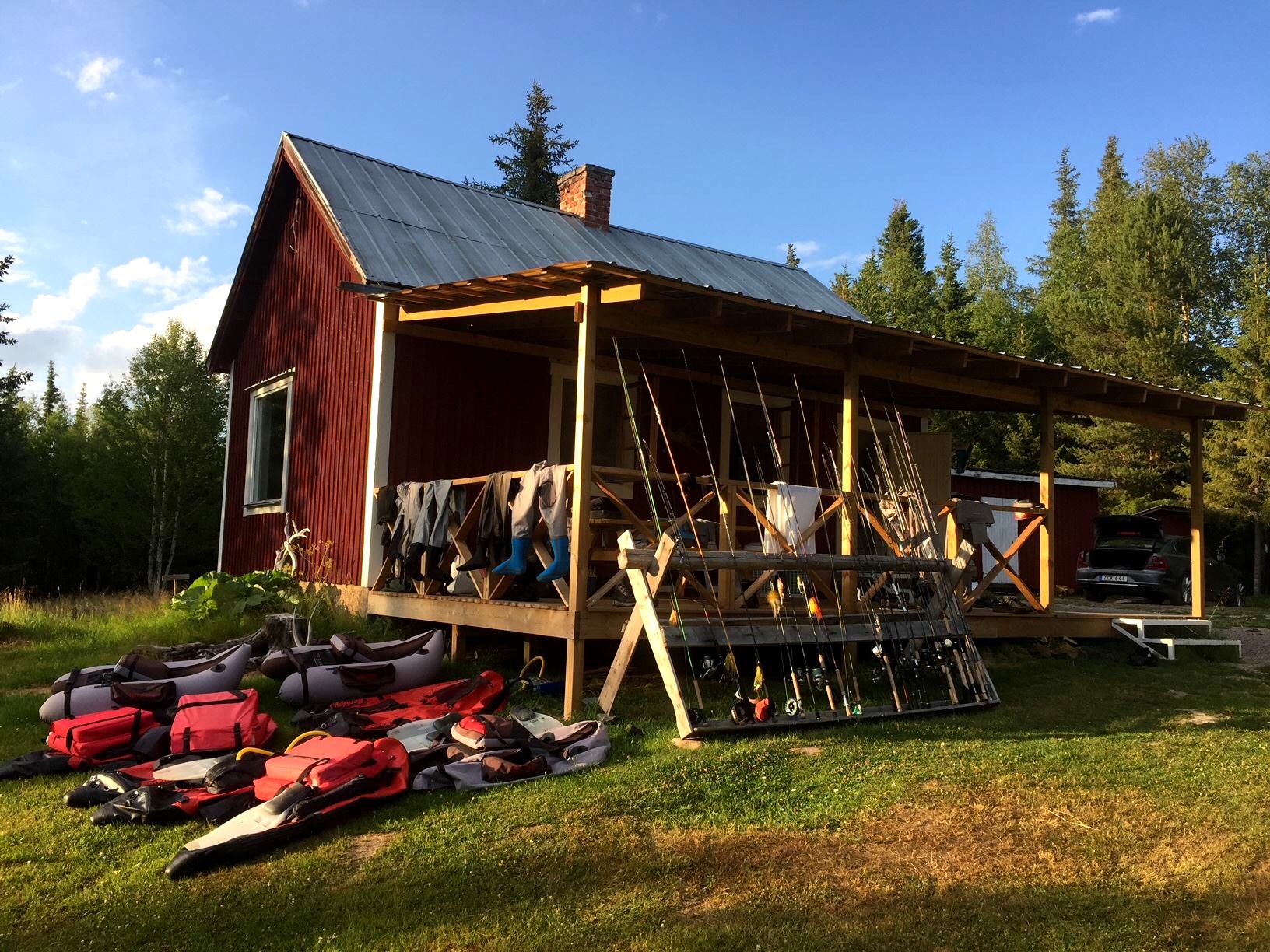 Lodge
Our lakeside lodge is situated by the biggest lake system in Lapponia with over 120 km of water, mainly shallow and with some rivers in between the lakes. There are so many undiscovered bays in these waters it would take a lifetime to fish them all. The lodge can host up to 6 guests and we have full board catering with homemade Italian food.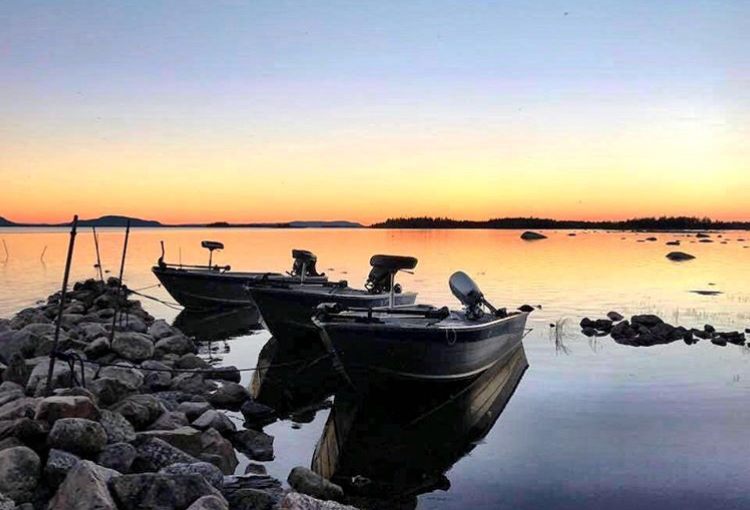 How to get here 
Nearest airport is about 1 hour away or if you want to fly to Kallax airport it takes about 3,5 hours with car. Both airports have car rental service.
Boats 
In the big lake just by the lodge we have aluminium boats, Marine 450 with 15 hp Honda and prop guards as the lakes are filled with stones and rocks. Lowrance HDS 5 gps/sonars with charts over the lakes, Minnkotas, anchors and fishing licences. If you like adventure, the camp has float tubes for expeditions to small or big
waters, swamps and creeks. Here you have a real chance to fish unexploited virgin waters.
Guide Service
We offer guided trips with our experienced fishing guides. This is a chance to find out how the fishing is done at the "Lake of The Stones".
A week at the Camp
Includes full lodging, rental boat, float tube, fishing licences (transfer & alcohol not included)